Last week, a brave Allica Bank team made up of Selina Dunn, Serena Charters and Almarie Harwood joined the Colour Obstacle Rush at Willen Lake to raise money for Allica's chosen charity partner for 2022, the Henry Allen Trust. The Milton Keynes charity supports children and teenagers across the UK that have cancer, along with their families.
The 5k obstacle course run – complete with inflatables, space hoppers, foam and a tonne of multi coloured powders thrown at participants – was a daunting prospect, but that didn't stop our team having fun. There was even a DJ on stage and quite a lot of dancing and shimmying, if reports are to be believed…
Talking about the team's day at the event, Selina Dunn who leads on Allica's fundraising activities, commented "the Colour Obstacle Rush was a real challenge, but together Serena, Almarie and I made it to the end!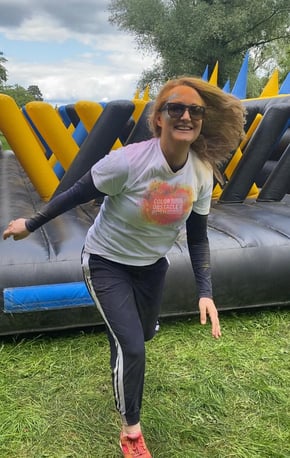 We're so proud to be supporting the Henry Allen Trust after such a challenging few years for charities due to the pandemic. We try to find fun and inclusive ways for our employees to raise money for our charity partner and the Colour Obstacle Rush is a great example. Roll on next year!"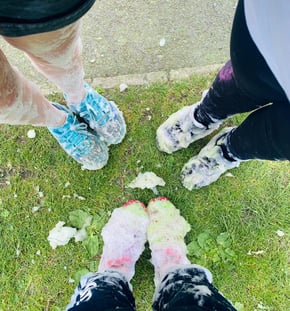 Allica Bank has raised over £3,500 for the Henry Allen Trust so far in 2022, with a number of other fundraising activities having already taken place, including a 'March for Henry' step challenge and a bake sale. There will also be a charity cricket match with other local Milton Keynes professionals this summer, and the Milton Keynes Dragon Boat Festival in September.
All raised funds benefit The Henry Allen Trust and help make an impact to the lives of children with cancer, including providing medical assistance and care packs for stays in hospital, along with special memories by way of events planned for them to enjoy. You can donate to the Henry Allen Trust here: https://gofund.me/8bab234a
Or, if you would like to donate any care pack items for children staying in hospital please contact selina.dunn@allica.bank