Every so often Allica Bank sends out a survey to our commercial mortgage broker panel to gauge how we're doing. It's become a core part of how we have developed our proposition, enabling us to monitor our service levels and pinpoint the areas we want to improve on a very precise level.
For example, in the last couple of months we have increased our maximum loan size from £3 million to £5 million, and also launched a dedicated semi-commercial mortgage proposition. All of this is in response to the feedback we've had from our broker partners, which has helped us prioritise what's important to them.
107 brokers on our panel responded this time around, and it's fantastic to get such a big response. I'd like to thank each and every person that filled out the survey. It's not only helping us improve your experience of working with Allica Bank, but also helping us to ensure we can support even more of your clients.
The survey took place in May 2021, and asked brokers to rate different aspects of our service as Very Poor, Poor, Good, Very Good or Excellent. Below I have given an overview of the responses we received.
Onboarding
To start, 96% of respondents told us that their onboarding experience was positive (Good, Very Good or Excellent), which is very encouraging. We measured 'Ease of onboarding', 'Quality of training for process and systems' and 'Quality of training for products and criteria'.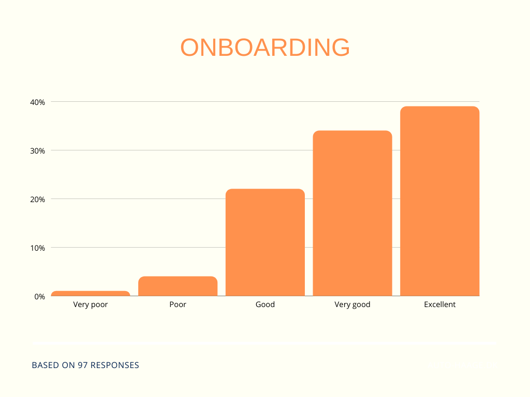 Training for process and systems – while still receiving overwhelmingly positive scores – stood out as the area that needed the most attention, and we're actively working on developing more collateral to support new brokers in submitting their first deals through our Introducer Portal.
Introducer Portal
Allica Bank's Introducer Portal once again scored highly across all metrics, including 'Ease of accessing', 'Clarity and ease of use', and 'User support'. 98% rated it positively, with 46% giving it top marks. We have made a number of improvements to our portal this year, and it's fantastic to see this bearing fruit.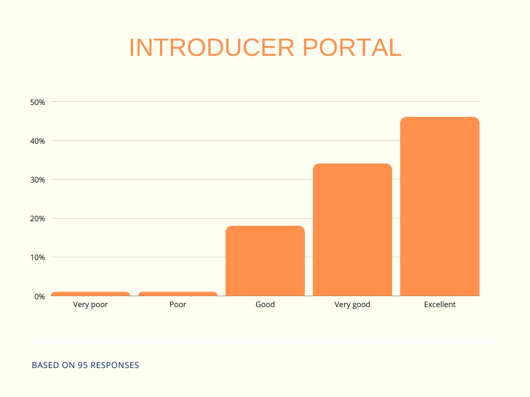 Decision-in-principle and full application
Both our decision-in-principle and full application processes were reviewed by 83% of brokers as either 'Very Good' or 'Excellent', with total positive feedback sitting at 98%. Notably, 58% of brokers told us that the 'ease of submitting a decision-in-principle' was 'Excellent', with 52% saying the same about full applications.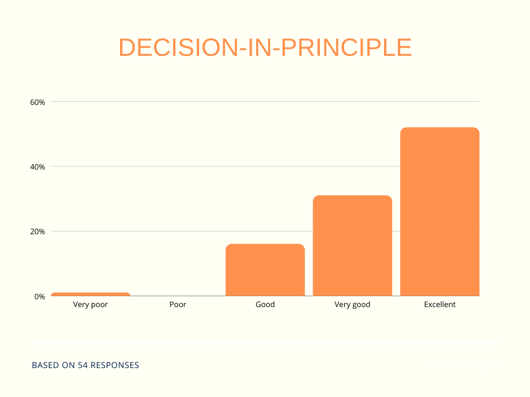 A great deal of work has gone in to making this process as straightforward as possible, and we will continue to make improvements here.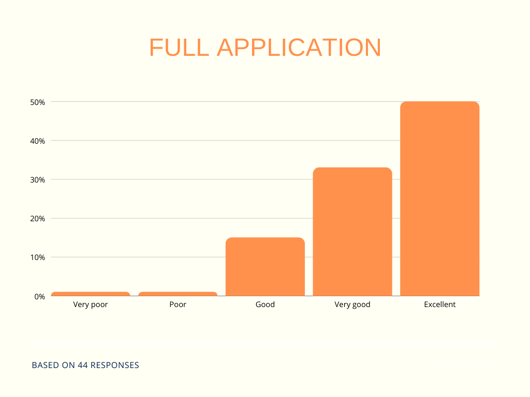 Valuations
We have seen an encouraging uptick in feedback for our valuations process, however we acknowledge that scores here are weighted towards 'Good', rather than 'Very Good' or 'Excellent'.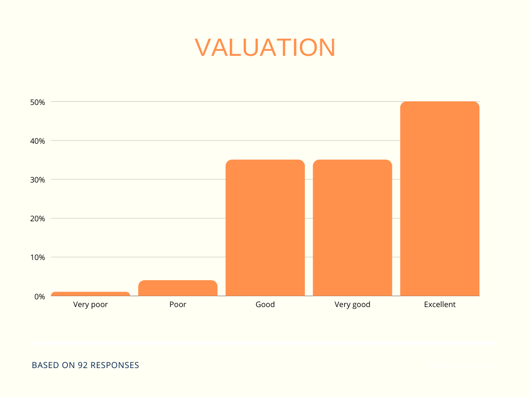 With lockdown restrictions in place, valuations have been more challenging. But there's been a lot of progress since March 2020 to get things back to normal, with a concerted effort to enhance it even further this past quarter. You can hear more about that in a recent video we put together with our valuations partner, VAS.
Solicitor and completions process
It's clear from the feedback that this is the area that we need to make most headway in the weeks to come. Speed of completions, in particular, stood out as an area of improvement.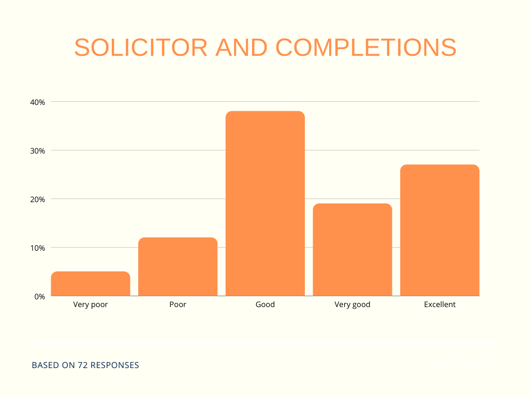 This was not a surprise, as we've had insightful and constructive conversations with brokers throughout the quarter about the process, with some fantastic recommendations being made, too. I'm pleased to say that we have recently brought on an additional solicitor firm to help manage the case load, which we predict will dramatically increase turnaround times.
Overall, positive sentiment towards our solicitor and completions process stood at 83%, which – while high – is far below where I want us to be. However, I am confident the actions we have already taken to address this will have a big impact on pushing this higher.
Business development managers
As always, the area I am most proud of is the fantastic feedback we received for our business development manager team. The survey measured our brokers' working relationship with their BDM, the responsiveness of their BDM, and their BDM's expertise and market knowledge. In each metric, over 76% of brokers rated their BDM as 'Excellent'. While, overall, 98% gave positive feedback.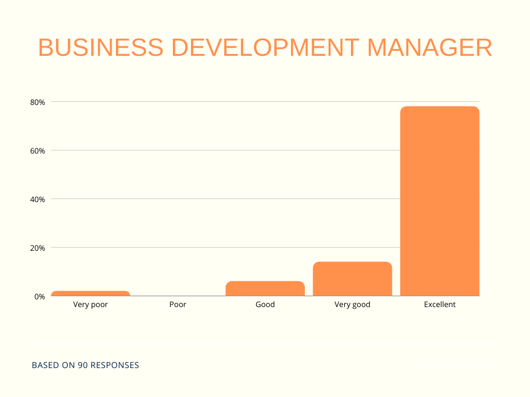 I want to take this opportunity to say a massive well done to my whole team. I know how hard they work to ensure our brokers have a rewarding experience when working with Allica, and it's primarily thanks to them scores across the board are as high as they are.
Overall experience
Finally, I am especially pleased that 97% of our broker panel rated their overall experience of Allica Bank as either Good, Very Good or Excellent. In particular, that 58% of brokers – a majority – rated us as 'Excellent'. That's 21% more than last our last survey in Q1 of this year.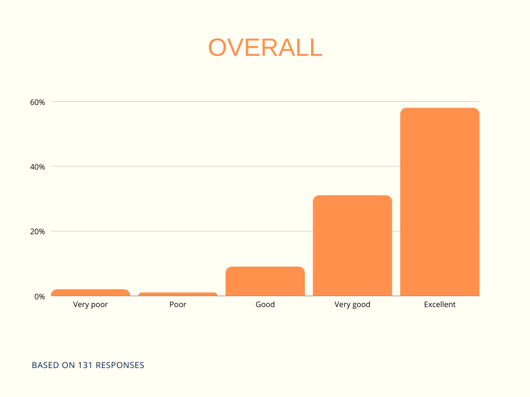 There will always be ways we can enhance our offering, and we're trying to do so every day. However, such a high positive response shows we're clearly getting something right.
What now?
It's incredibly encouraging to see such a strong response from our broker panel. We set out to create the best broker proposition out there – one built on the principles of clarity, consistency and collaboration. And I am proud of the work we have done so far to achieve that.
But there's always more work to do. I am pleased that we have already made waves to improve our solicitors process by bringing on board an additional firm. While we are also working hard across multiple teams to enhance all aspects of our proposition – we'll let you know about these as the changes get released.
Once again, I'd like to thank every one of our brokers that took part. Keep your eyes peeled for the next survey!