Allica Bank is delighted to announce that we will be partnering with the childhood cancer charity The Henry Allen Trust as our charity of the year for 2022.

The charity was set up by Dawn and Mark Allen in February 2014 at the wish of their son, Henry, who sadly lost his battle with cancer aged four in October 2013. In his memory, The Henry Allen Trust has a mission to 'create magical smiles and memories' for children, teens, young adults and their families battling childhood cancers.

The charity was chosen by Allica employees, who were keen to support a cause doing work in the community local to our Milton Keynes headquarters.

"The Henry Allen Trust has done some amazing work for children and their families experiencing unimaginable circumstances" said Richard Davies, Allica's CEO.

"They've provided vital support to families not only in Milton Keynes, but across the entire UK. I am proud to be supporting such a valuable cause, and I am looking forward to the many fundraising activities we have planned throughout the year to enable them to go even further."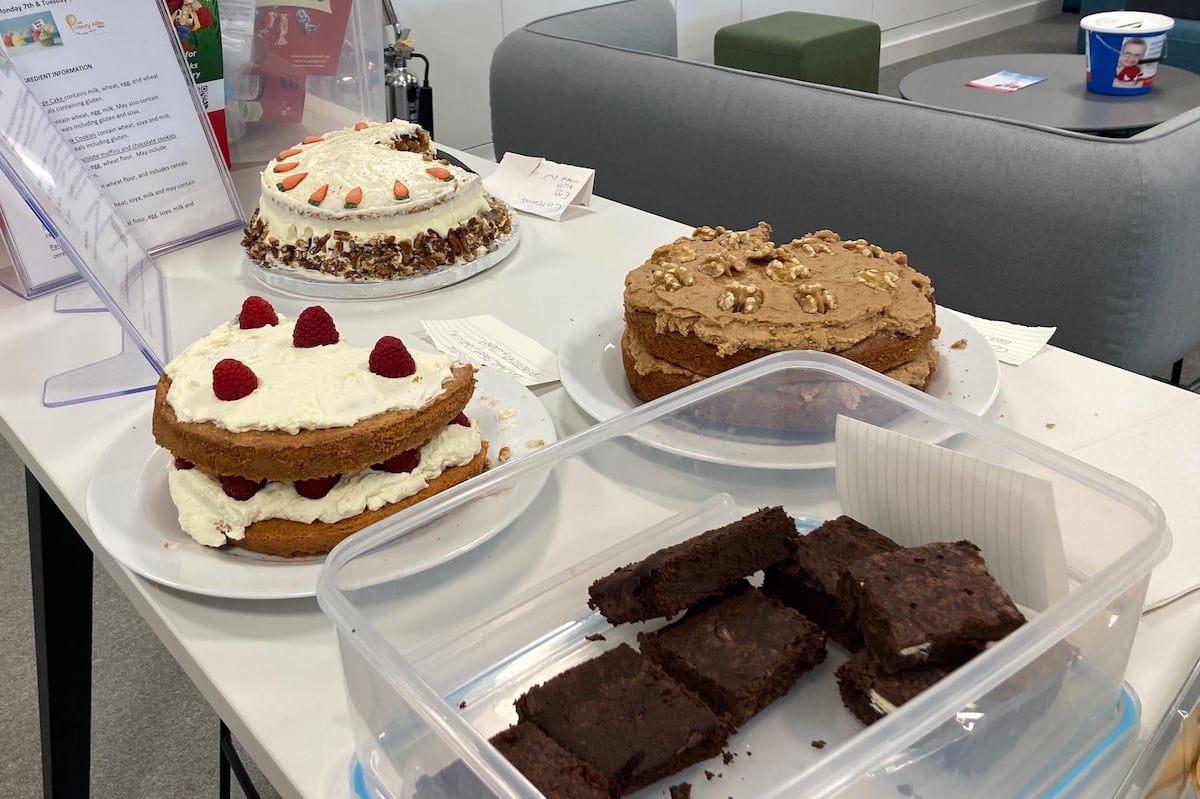 To mark the occasion, Allica welcomed Team Henry's Darren Pearson into our Milton Keynes office to meet Richard along with the team and to answer any questions. This was coupled with a bake sale in both the London and Milton Keynes offices. After all, every celebration needs cake!

Talking about the new partnership, Dawn Allen, Director and Founder of The Henry Allen Trust said "We are beyond thrilled and excited to have been chosen as Allica Bank's charity of the year. Myself, along with Team Henry, are really looking forward to all the fundraising events and challenges. Together we can and will continue to support children, teens, young adults and their families battling childhood cancers. Thank you for helping us continue Henry's Legacy."

Allica has a range of fundraising activities planned for 2022, including a 'March For Henry' step challenge this month; an 'Easter Eggstravaganza' donation drive in April for children staying in hospital over the Easter period with their families; taking part in the Dragon Boat Festival in September; and plenty more. Allica will also be sponsoring the Black & Gold Ball – The Henry Allen Trust's annual event on 30th September.

Selina Dunn, Allica's fundraising organiser said "It's been fantastic working with The Henry Allen Trust to bring them on board as our charity of the year for 2022. Alongside these organised events, we also encourage Allica employees to raise money through their own events, donate care package items for children's stays in hospitals, and to raise awareness of the charity in every way they can."

You can help Allica raise funds for The Henry Allen Trust by visiting our dedicated donation page.